Oral & Maxillofacial surgeons (OMFS) specialise in the diagnosis and treatment of injuries, defects, diseases, and disorders that affect the mouth, jaws, face, and neck.
Contemporary OMFS have acquired dual qualifications in both medicine and dentistry, as well as having undergone specialist advanced surgical training.
OMFS are trained to manage a variety of pathologies that include the surgical aspects of dentistry, injuries and deformities of the upper and lower jaws (maxilla and mandible), the temporomandibular joint (TMJ) and facial bones , as well as salivary gland pathology and cancers of the head and neck.
The specialists in the Maxillofacial Department at Newcastle Private Hospital are able to perform:
Surgery to treat facial fractures of the mandible, maxilla, zygoma, nose, orbit and frontal bones
Corrective jaw surgery - corrective osteotomies for facial deformity, asymmetry, and malocclusion, as well as treatment of obstructive sleep apnoea and disorders of the temporomandibular joint
Surgery to treat infections, cysts, and tumours of the mouth, face and jaws, including head and neck cancer, and salivary gland pathology
Oral surgery (surgical aspects of dentistry) including removal of impacted wisdom teeth and other impacted teeth, dental extractions and placement of dental implants for oral rehabilitation, which may involve bone grafts to the jaws and sinuses
Diagnosis and management of facial pain, and oral mucosal conditions
Many OMFS focus on one or more of these areas to specifically development defined sub-specialty expertise within the wider scope of specialty practice.
If you would like to know more about our Oral and Maxillofacial Surgery services, please contact:
Nicki Butler - Business Development Manager
nicki.butler@healthscope.com.au
0419 902 523

---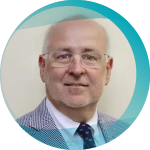 Professor Gary Hoffman
Oral & Maxillofacial specialist
Suite 2, 1st Floor
The Broadmeadow Surgical Centre
18 Lambton Road, Broadmeadow NSW 2292
P 02 4962 4343
F 02 4962 4344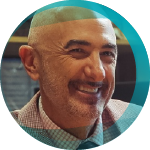 Dr Paul Coceancig
Oral & Maxillofacial specialist
19 Honeysuckle Drive
Newcastle NSW 2300
E reception@profilo.com.au
P 02 4927 5177
F 02 4927 5996