Bariatric Services
Weight Loss Surgery
Newcastle Private Hospital offers a range of weight loss procedures to eligible patients. Known as bariatric surgery, we provide procedures and surgical treatment to assist patients with weight loss. Our bariatric surgeons work with patients to help them achieve sustainable weight loss and improve their medical conditions, ultimately improving their quality of life.
What is weight loss surgery?
Bariatric surgery includes a variety of procedures performed on patients who have obesity. Weight loss is achieved by reducing the size of the stomach through the removal of a portion of the stomach or by resecting and re-routing the small intensive to a small stomach pouch. Having this type of surgery also assists other health conditions such as diabetes, blood pressure and heart issues.
There are many different types of bariatric surgery that either restrict the size of the stomach, so the patient feels full after eating only a small amount of food or reduce absorption of food by changing how food is digested.
Bariatric surgery can improve many health problems related to obesity, such as type 2 diabetes, high blood pressure, unhealthy cholesterol levels, and sleep apnoea. Surgery also may lead to improved physical function and mood, and better quality of life.
At Newcastle Private Hospital, we offer various procedures described below. Your surgeon will discuss the best option for you during your consultation.
Weight loss Procedures
Also known as a sleeve gastrectomy.
This surgery permanently removes the majority of your stomach, around 85%. After the surgery, patients will feel full after eating a small amount of food since their stomach is so much smaller.
Patients may also feel less hungry because the part of the stomach removed is the main area where Ghrelin (the hunger hormone) is produced. Ghrelin levels post-surgery drop significantly which decreases feelings of hunger.
Hospital stay is usually two days.
The Gastric Balloon is a non-surgical intervention option for weight loss. An inflatable silicon balloon is placed inside the stomach via a gastroscope that enters through the mouth. Once inserted into the stomach, the empty balloon is filled with saline solution and can be kept in place for 6-12 months.
The balloon helps weight loss by limiting how much can be eaten and helping patients feel fuller faster.
Hospital stay is usually day only.
Gastric bypass surgery decreases the size of the stomach and changes how the stomach and small intestine absorb food.
During the procedure, the stomach is divided with staples to create a small pouch in the top part of the stomach. This pouch is attached to the lower part of the small intestine so food bypasses most of the stomach and the first part of the small intestine.
The larger part of the stomach remains in the body and will continue to produce digestive juices to help with digestion. However, this detached portion of the stomach will no longer come in contact with food.
This results in less food being absorbed into the body and a feeling of satiety after eating only a small amount.
Hospital stay is usually two days.
Our specialists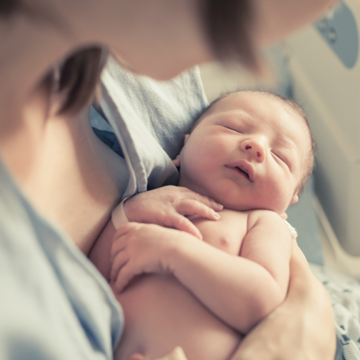 Dr Dhan Thiruchelvam
MBBS(Syd), PG Dip Clin Ed(Edin), FRACS
Bariatric and Weight Loss Surgeon
Dr Dhan Thiruchelvam is a bariatric surgeon with over 15 years of experience in the field of obesity surgery. He has performed thousands of weight loss operations. He specialises in gastric sleeve, gastric bypass and revisional bariatric surgery. He also has an interest in upper GI and anti-reflux surgery.
Dr Dhan Thiruchelvam completed his training nationally (Sydney and Melbourne) and internationally (UK, USA, Japan) training with 3 separate highly competitive fellowship programs in upper GI surgery.
Quality outcomes, surgical excellence and patient safety are the principles by which he conducts his practice.
The practice is soon to expand. Currently hosting on site Dietitians, the team and holistic experience will grow.
Newcastle Private Hospital
Suite 10, 14 Lookout Rd,
New Lambton Heights NSW 2305
Phone: (02) 4927 1101
Fax: (02) 4927 1102
Email: receptionnwls@gmail.com
---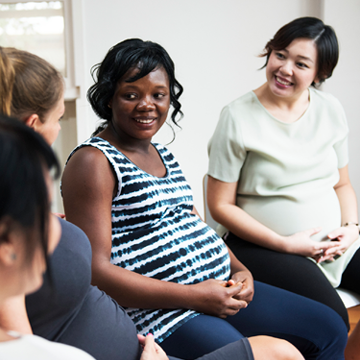 Dr Tim Wright
BMBS, FRCS, DM, FRACS
Laparoscopic Surgery & Obesity Surgery
General Surgery
Tim is a general surgeon with a special interest in advanced laparoscopic surgery and bariatric revision surgery.
He has been performing obesity surgery since 1997 and has extensive experience with all operations including gastric banding, sleeve gastrectomy, gastric bypass, as well as revision procedures from previous failed operations such as gastric banding and stomach stapling. Once patients have lost weight and are requiring removal of loose skin, a tummy tuck (abdominoplasty) can also be offered.
He has a strong interest in surgery for oesophageal and gastric cancer, gastro oesophageal reflux disease (GORD) and hernia surgery. The majority of his surgery is done laparoscopically (keyhole).
Dr Wright is also accredited to perform all types of endoscopy including ERCP.
Special interests include:
Laparoscopic surgery
Laparoscopic surgery for obesity
Laparoscopic anti-reflux hiatal hernia surgery
Laparoscopic hernia repair
Oesophageal and gastric cancer surgery
Gastric Sleeve to Gastric Bypass
SADI procedure
Band removal/ Revision
Suite 1, 221 Charlestown Road,
Charlestown NSW 2290
Phone: (02) 4058 4483 or (02) 4058 3936
Fax: (02) 4081 3827
Email: admin@drtimwright.com.au
---
Dr Joel Budge
Bsc(Med), MBBS, FRACS
Laparoscopic Surgery & Obesity Surgery
General Surgery
Joel is a general surgeon with extensive laparoscopic experience in both upper and lower gastrointestinal surgery.
He has developed an increasing focus on bariatric surgery, having been inspired by the multidimensional improvements in patient health and quality of life following weight loss surgery in the setting of a holistic clinic.
Joel trained at the University of New South Wales, graduating in 2000. His surgical training has been largely in Western Sydney, with lots of experience in regional centres throughout New South Wales. Joel has completed several colorectal and upper gastro-intestinal fellowships within Australia, and now offers a broad range of surgical services within the Hunter – New England region.
Joel is pleased to offer holistic care in general abdominal, laparoscopic and hernia surgery, and bariatric surgery at Newcastle Private Hospital.
Suite 1, 221 Charlestown Road,
Charlestown NSW 2290
Phone: (02) 4058 4483 or (02) 4058 3936
Fax: (02) 4081 3827
Email: admin@drtimwright.com.au